Option lists
An Entity within Sitecore Content Hub is defined by its properties and relations.
Properties can be of the type String (any text), Boolean (Yes or No), Integer (a number), etc. They can also be an Option List.
An option list is a limited list of possible values for a property. These can be managed in the Option List panel. Option lists can be interpreted as the flattening of a relation into data so that the system has a smaller dataset, smaller loading time and thus a performance increase of the system. For this reason, it is occasionally recommended to use option lists instead of taxonomies since it makes the data structure less complex so that the graph doesn't need to load extra information such as relations.
Remark: An option list can only be deleted when not in use within the domain model.
Manage > Option lists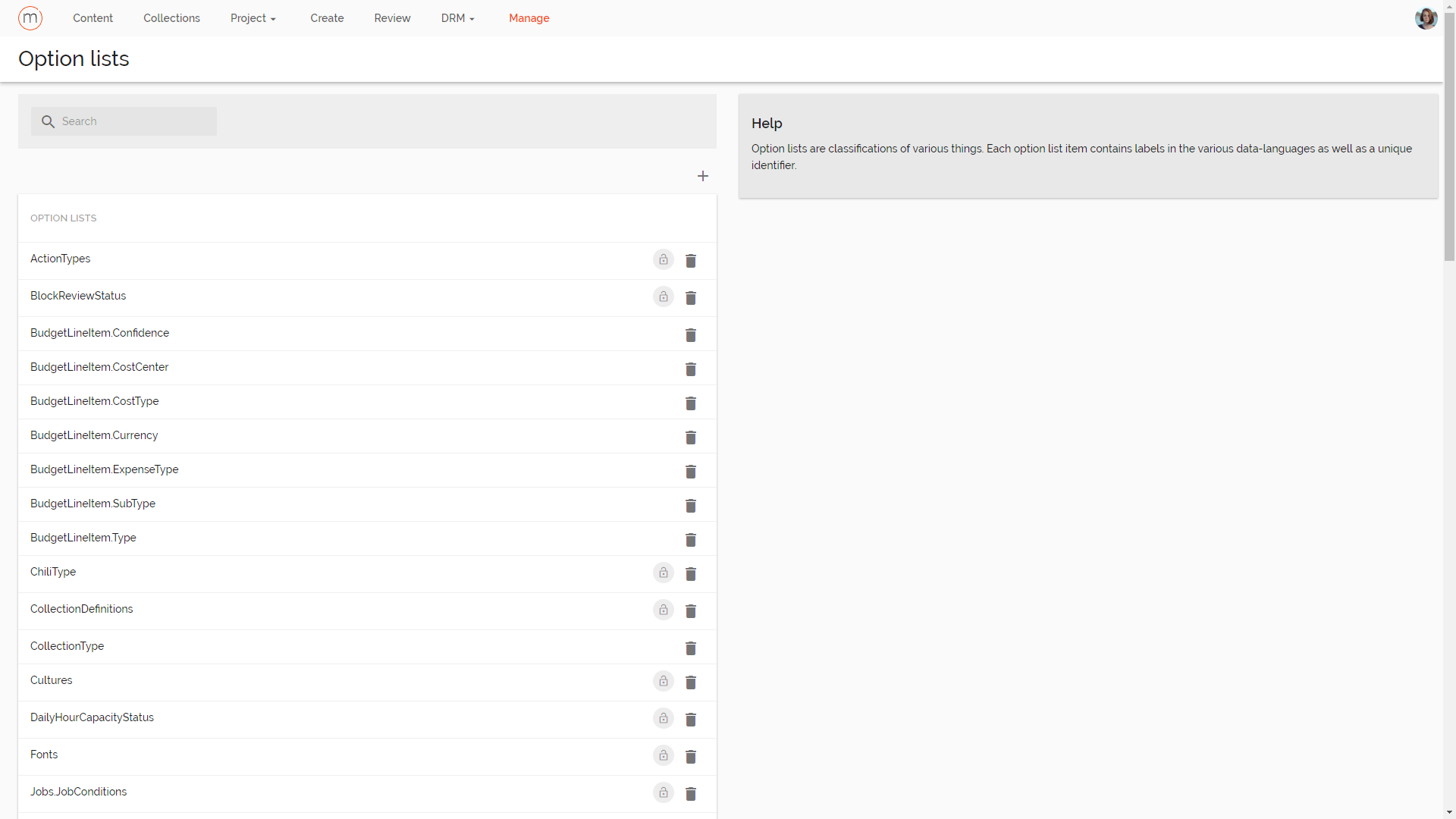 Clicking the + icon will create a new option list.
Option lists > Create new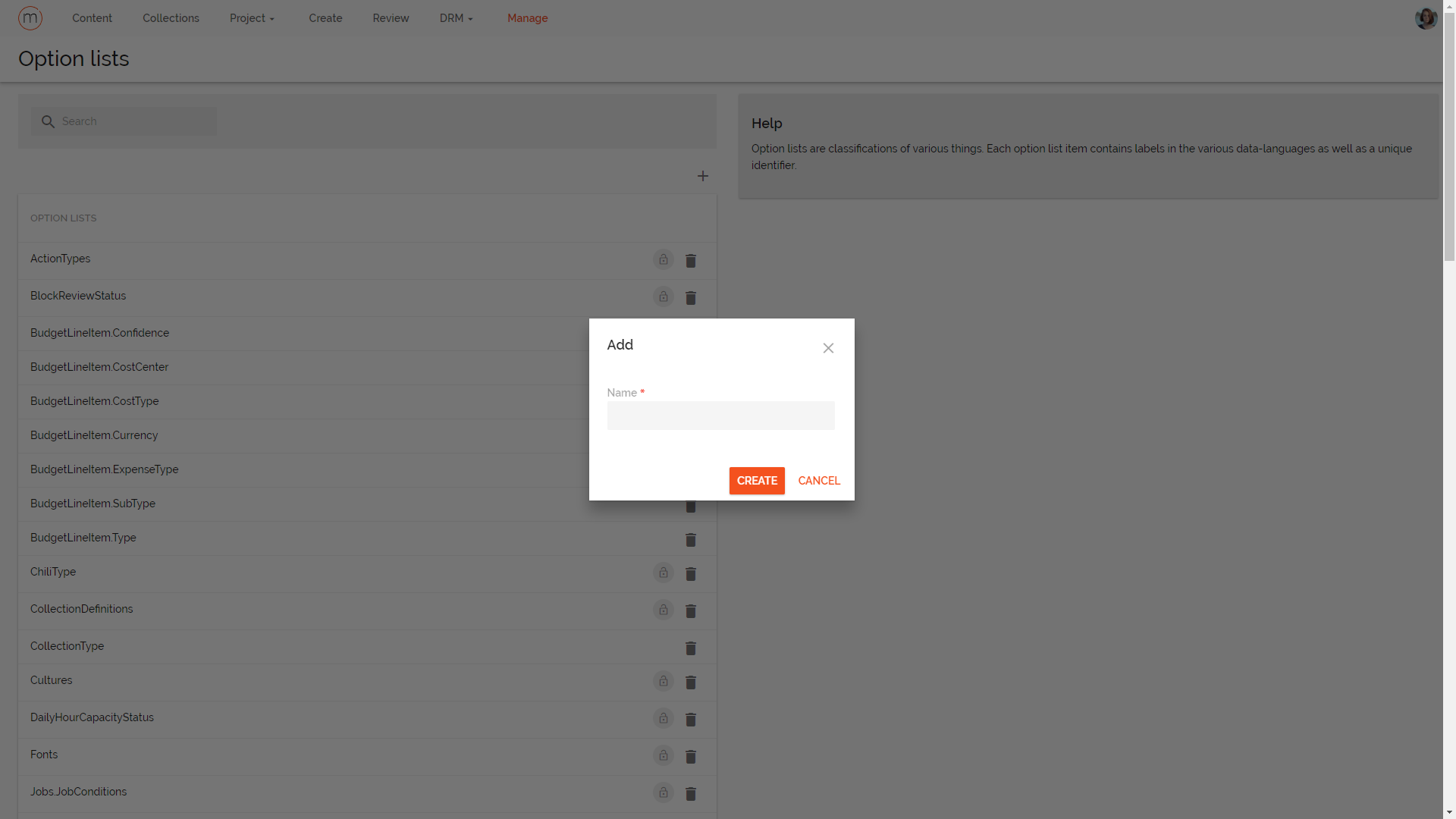 Clicking on an option list will show the values in that option list, allowing users to add new ones, to edit them or to remove them.
Option list > Task Status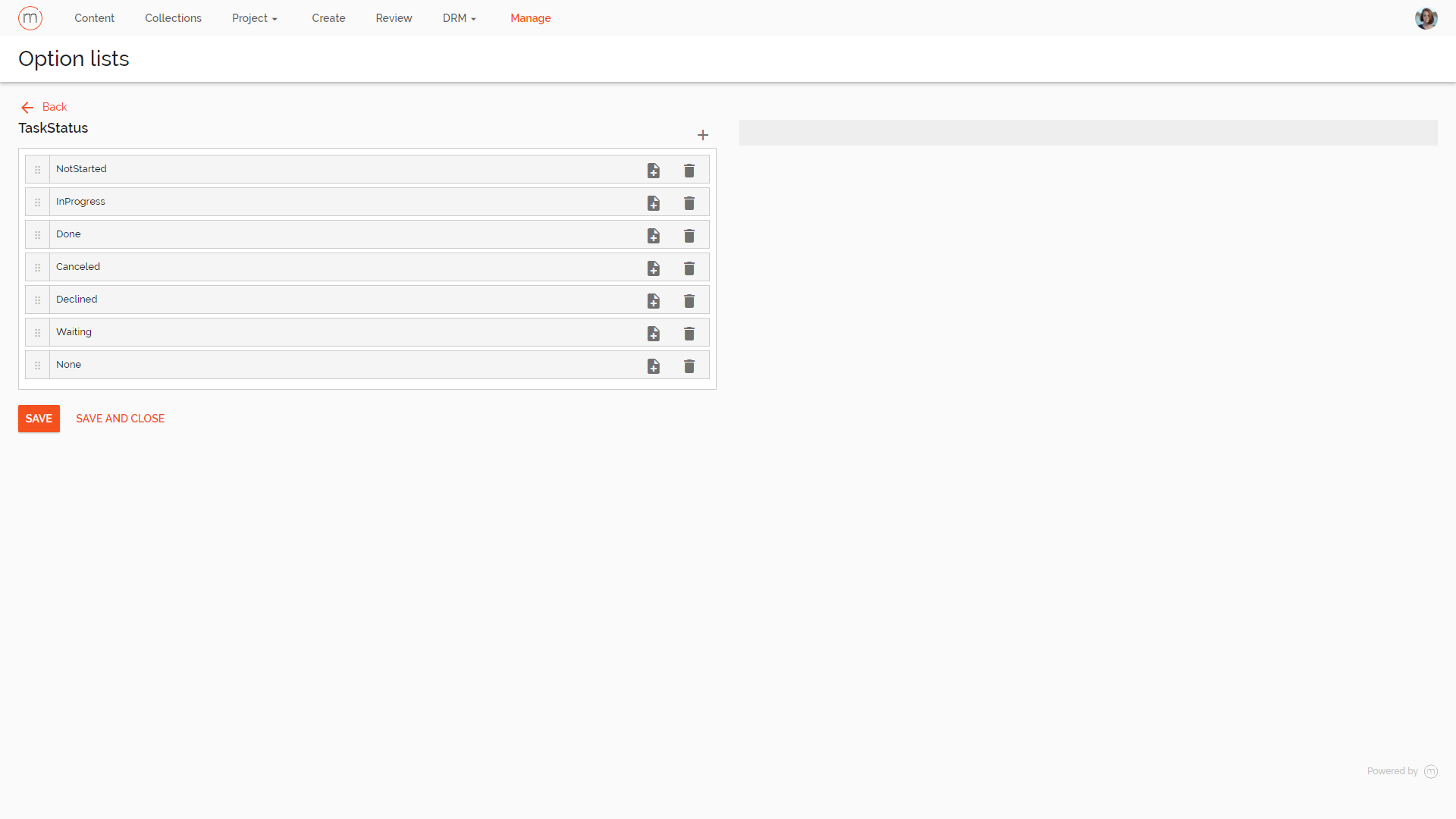 Note
Option lists support hierarchical structure between values using the drag-and-drop feature.