Taxonomy
Taxonomies are a subset of metadata. The main differentiator with other metadata fields in that taxonomy can have many hierarchical values (e.g. a tree structure) and can drive security.
Taxonomies are prefered over option lists (see further) when:
The selected value drives security on the Entity. Option lists can not drive security.

The list of possible values is very long. Taxonomies are searchable and paged.

The item needs more properties than just Name. E.g. a description, an image.
The taxonomy page serves as an overview of the current taxonomies configuration in the environment.
The page also allows for editing of taxonomy properties and values.
Manage > Taxonomies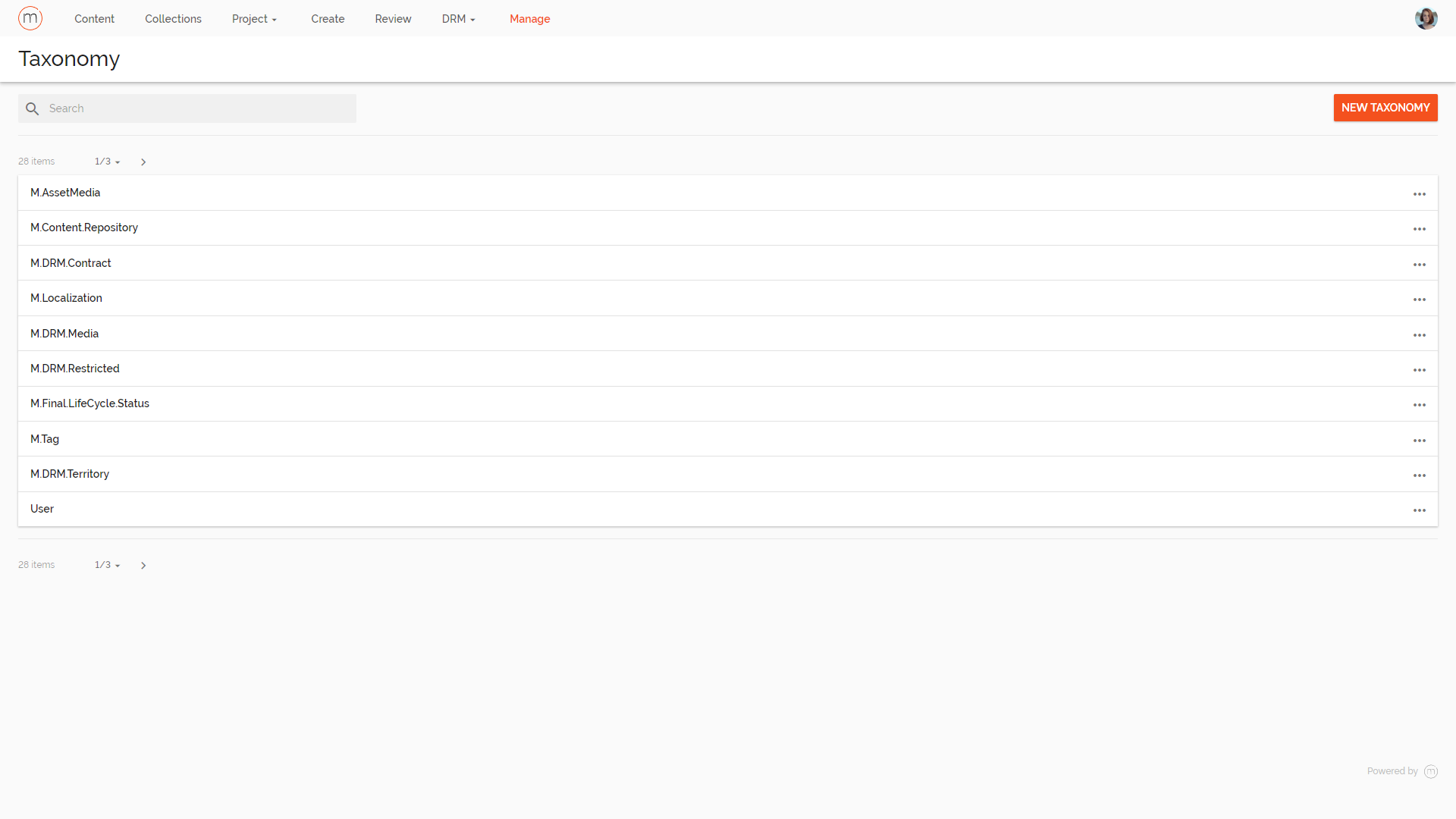 When selecting a taxonomy, the values, as well as their sequence, can be modified
Taxonomy Management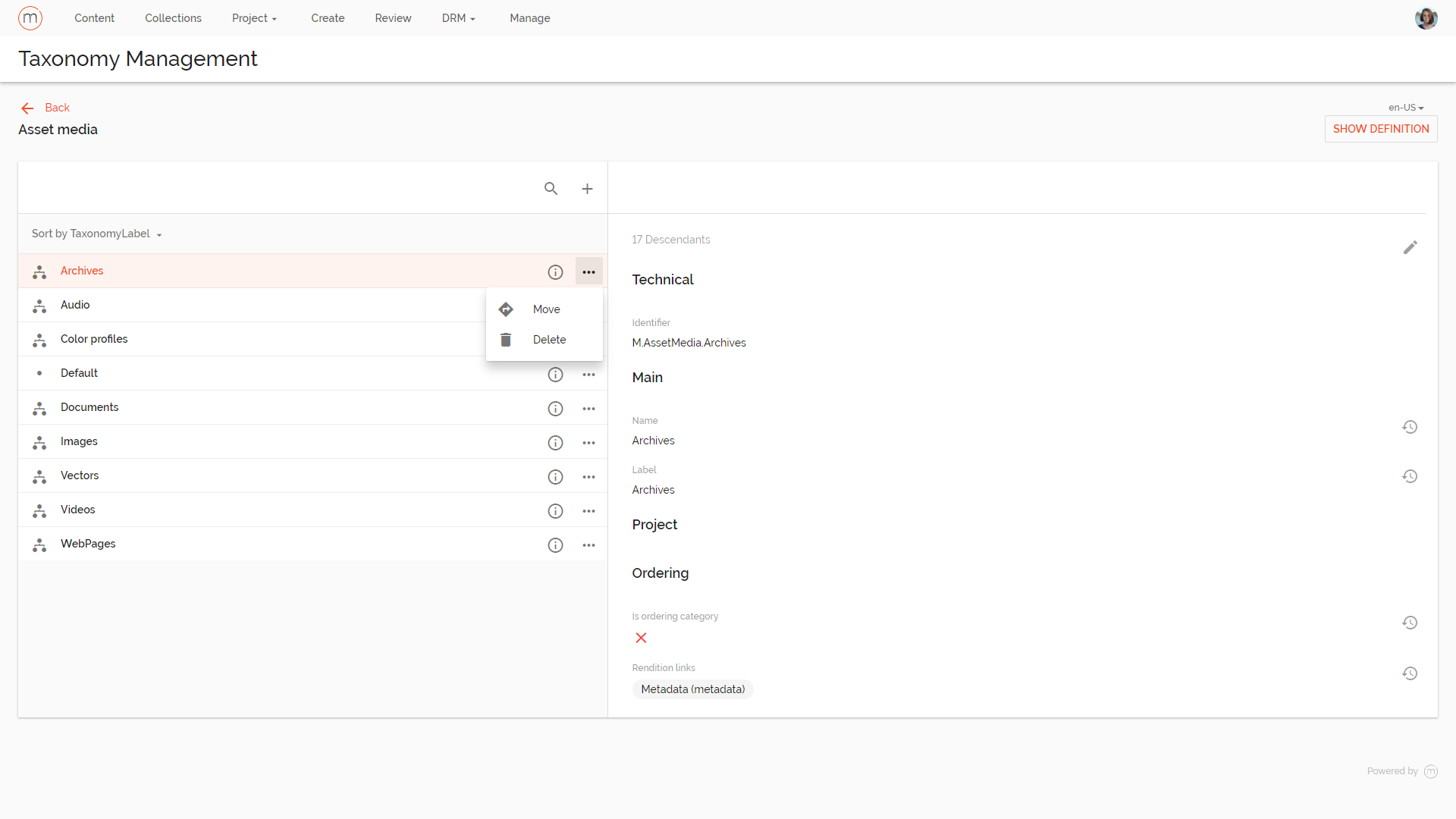 New values can be added by clicking the + icon. They can be removed by pressing the trash can of the Edit drop down menu.
Children of taxonomy items can be created by clicking on a taxonomy and adding a new sub-value to the selected parent taxonomy. This allows for a tree structure to be created. Child taxonomy items on its turn can be moved from one parent taxonomy to another by the move

and drop option. Any taxonomy item has an icon

for which the right side panel displays the item's details such as the. amount of descendants e.g. child items.
The

icon indicates that the taxonomy item has sub-values (is a parent), while the

icon indicates a taxonomy item without children.
Note: when changing taxonomy values, the datasource cache requires clearing in order for the changes to be applied. Further in the manual within chapter 'Cache' you will be illustrated how cache can be cleared.