Exporting and Importing Translations
Translations can be exported and imported to simplify the move between instances. This can be done by exporting the portal label identifiers e.g. mapping file of translations Export translations.
Exporting Translations
To export one or more translation, navigate to the Translations page and click on the Export button:

Select the language to be exported and click on Export: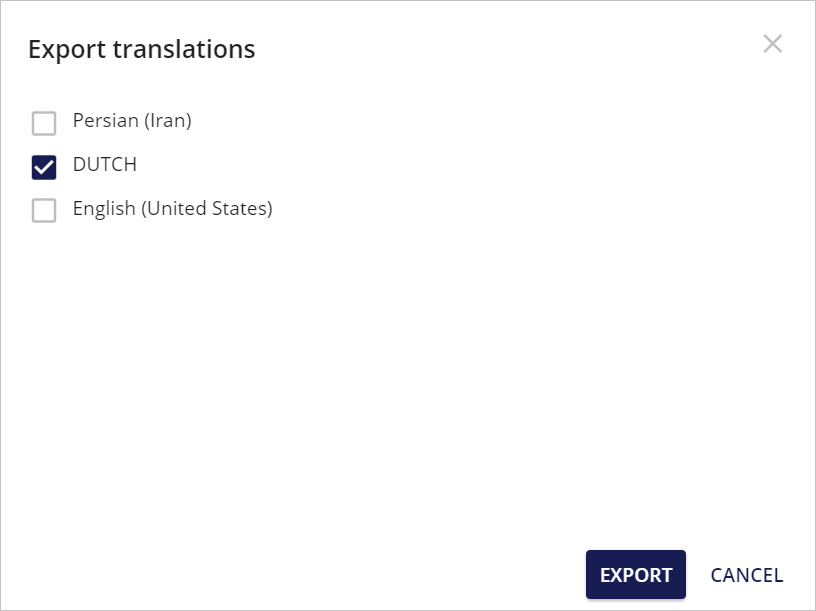 An export file to download is then created. To check on the progress of its creation or, if complete, to download the export file click on the profile icon in the top-right of the screen. Click the Downloads button in the dropdown menu: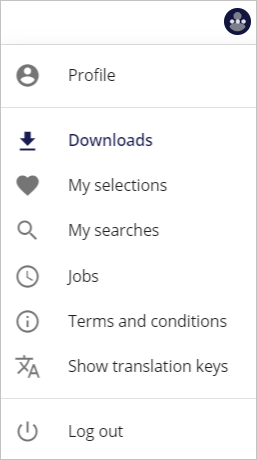 In Downloads once the status has changed to Ready, the export file can be downloaded using the download icon

:

The file is now ready to be imported.
Importing Translations
To import translations, go to the Translations page in the instance in which it is to be imported. Click on the Import button: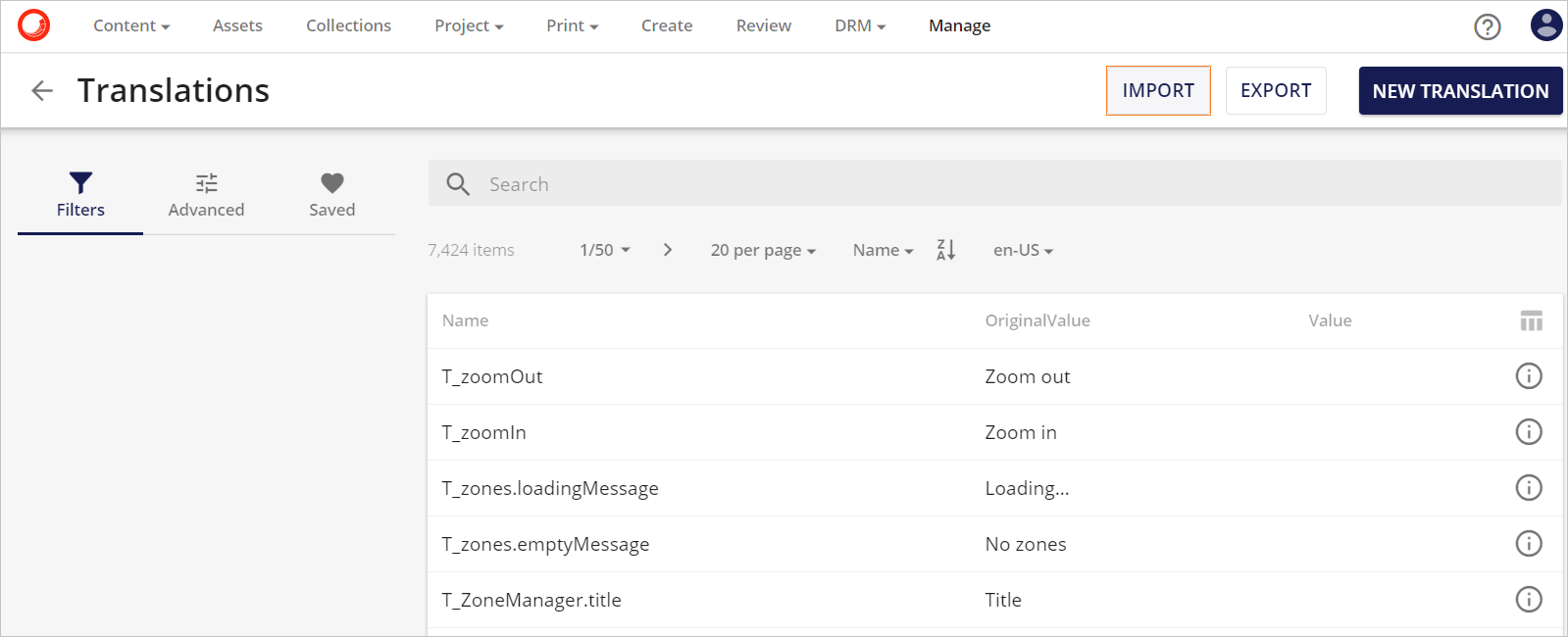 An upload modal will pop up. In this modal, the import can be dragged and dropped or selected. Once the file has been selected or dragged & dropped the import begins:

Once uploaded, the system will automatically start an import job. The progress and condition can be found on the Jobs page of the profile menu dropdown: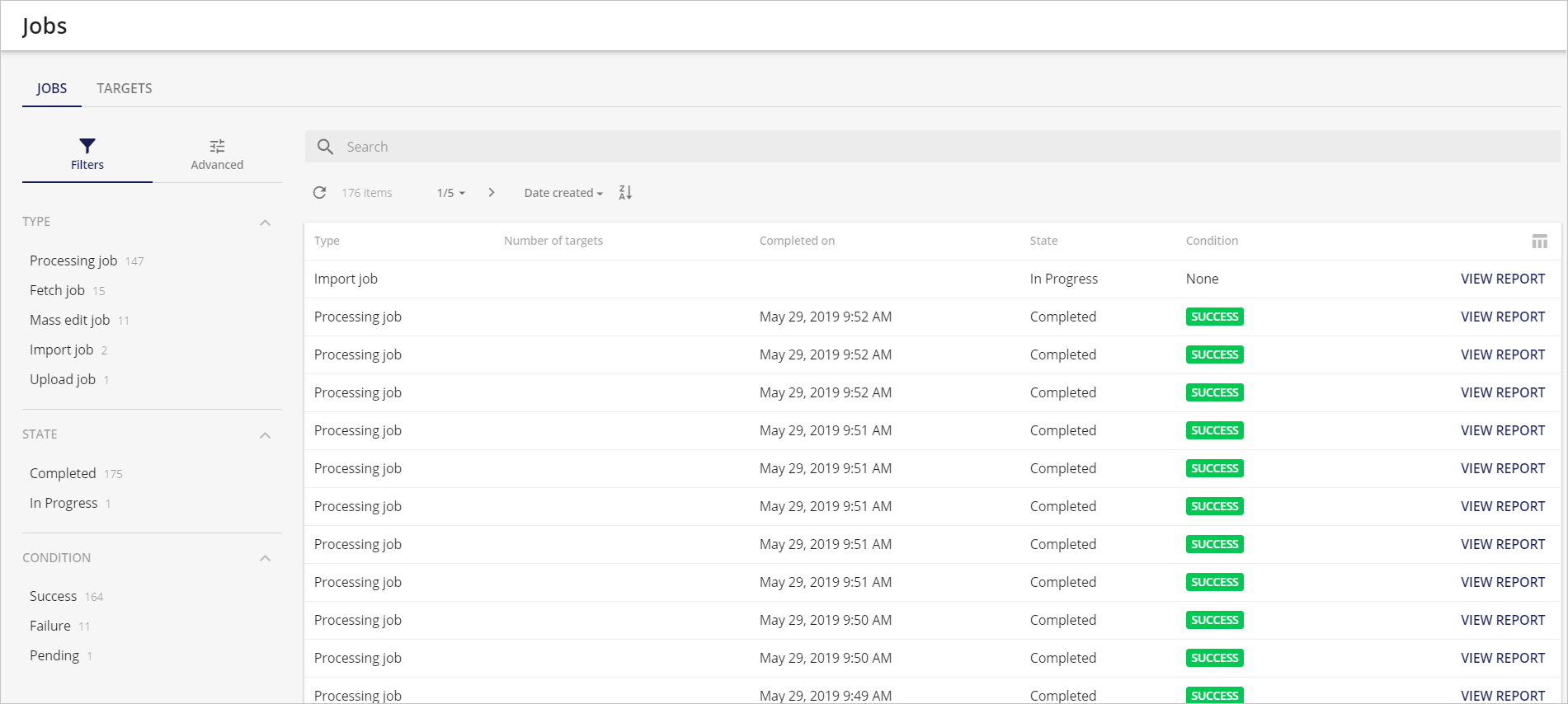 When the job is finished, the translations are processed so that any user within the system can select the culture he/she desires via the culture dropdown button present on their user profile page Change language selector: